Okay ... i am a newbie to inchies ... i need to learn more n' have a steadier hand!
LOL!
This is my first "real" attempt at beautifying 1" of space!
It is a difficult thing to do!
I am quite in awe at the beautiful work I see out there!
But ... here is my Inchie ... the glitter doesn't show up as much as I'd like on here; they are MUCH more beautiful IRL :) (My cam is still broken ... so I have to use my laptop) ...
This is an idea ... not sure if this is exactly what I want to do (yet)? :D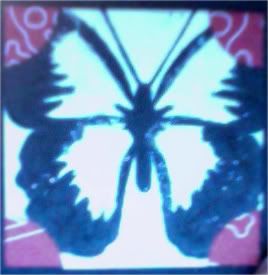 Here she is all dressed up in her Square Scallop ;)
*lol*
TFL
Lillian